Who We Are
BrickHouse Security is a premier supplier of security and surveillance solutions to consumers and businesses of all sizes. We provide solutions and consulting services to more than 400 of the Fortune 500 companies, as well as more than 2,500 local and national government agencies, including the NYPD, the L.A. County Sheriff's Department, and the FBI. In addition, our clients proudly include over 40,000 small businesses from around the world.
Explore our quick links listed below to learn more about who we are, how we can help you, and what our customers have to say about our products and services.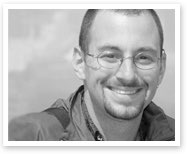 Todd Morris, our founder and CEO, is a nationally recognized security expert and a frequent contributor to many broadcast, print, and online media outlets.
Learn More About About Us